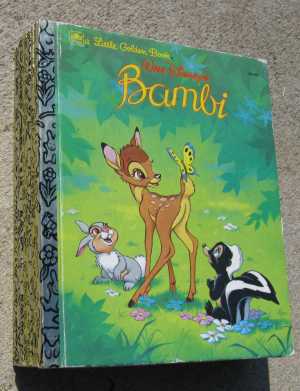 Check Out 10 Little Golden Books together
This is only the second one of these we've ever done. The first one sold quickly. This one is bigger too. 10 books vs 8 the last time. Go to the SOLD page to see the other one. This one features Bambi (who....was a boy....mind you, ever seen a guy named Bambi? No! Just strippers, porn stars and beauticians...allegedly) ) on the front and The Princess and the Pea on bottom/ inside. You don't have to be a child to appreciate this super cool treasure box.
Hollow Space: 6 3/4 x 5 x 1 3/4"