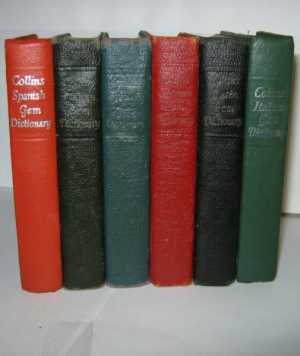 Check Out Collins Gem Language Dictionary Case
This project took us several months. It started when we found 4 of them at a thrift store and decided to make a little case out of them. These little books are tough to work with by the way. And then we messed up.....yes, it happens. The book that was supposed to be the top got cut all the way through. Then the search for another book began. Months passed without seeing another one. In the end we turned to eBay and found two more so it became a 6 book case. It's actually pretty amazing when you open it up and look inside. 4.5 inches deep!
Hollow Space: 3 1/2 x 2 1/4 x 4 1/2"