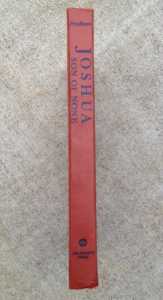 Check Out Joshua Son of None by Nancy Freedman
Its says Joshua on the spine and some other stuff. Cheap! Now....so cheap. Downgraded to clearance. 11/11/17 You'll be lucky if we decide to finally go to the post office to mail this sucker. You're welcome.
Hollow Space: 7 3/16 x 4 13/16 x 9/16"