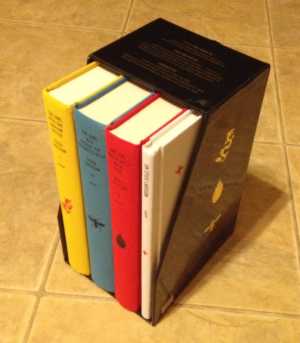 The Girl With the Dragon Tattoo *Trilogy*
Includes The Girl Who Kicked the Hornets Nest and The Girl Who Played With Fire. All three books are hollowed out. A stunning presentation that stood out immediately when we saw it. Also includes an un-hollowed smaller book about the author Stieg Larsson to complete the set.
*** HAPPY HOLIDAYS ***
Check out the HOLIDAY SALE info in the FHB Mini Blog......link below.
It's listed in the Premium Book section -Jimmy

PS: Check out the FHB Blog
For the latest Free Hollow Book news check out our mini blog on the books page. We'll tell you all about the newest books and other upcoming goodies!