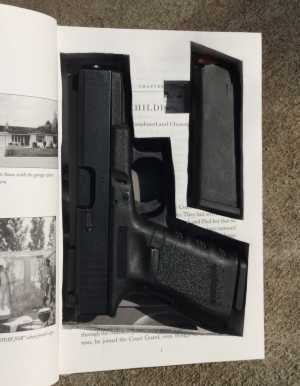 Steve Jobs Glock Book
Meticulously crafted mid-sized Glock case. Extra magazine holder with easy pull finger slot. Special closed cell foam pads in the bottom to cushion the gun. Books like this have 5 times the cutting involved and take a week to make. We don't make many.
It's listed in the Gun Book section. -Jimmy

PS: Check out the FHB Blog
For the latest Free Hollow Book news check out our mini blog on the books page. We'll tell you all about the newest books and other upcoming goodies!