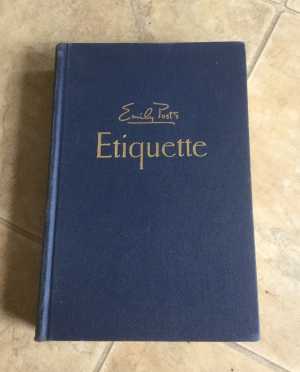 Etiquette by Emily Post
One of our most sought after books for the Lady. Great bedside book or for the office. Mrs FreeHollowBooks has had one that she cherishes in her office at work for 5 years and it's still going strong. I love you dear..... This one just also happens to be the perfect size to hold a compact Glock like the 19 or 23 as well. It could also be used to hide all those coffee table cluttering remotes.
Feel free to email us with any questions or custom book ideas or visit our sister site at www.hollowbooks.com that just launched. We can work with you to make your concept become reality. FreeHollowBooks@gmail.com or use the "contact us" link above. -Jimmy

PS: Check out the FHB Blog
For the latest Free Hollow Book news check out our mini blog on the books page. We'll tell you all about the newest books and other upcoming goodies!