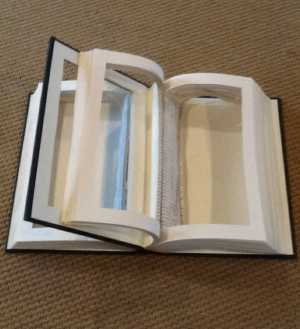 Check Out Anne Rice Loose Leaf Case (one of a kind)
This is the only muli-book case we have ever done where the pages are not glued together. It's a real conversation piece. 5 times harder to make than a traditional glued page approach. It's been on our shelf for 8 years. Now it can be on your shelf.
Hollow Space: 8 x 4 1/2 x 2 5/8"